Support and Engagement Opportunities for Faculty
CSEP represents a one-stop resource that provides guidance and infrastructure for faculty collaborators who wish to develop well-planned professional development, workforce training, mentoring, outreach, broader impacts, evaluation, education research, and data management for their research centers, training grants, CAREER proposals, and diversity initiatives. CSEP's existing infrastructure, networks, and partnerships offer faculty and campus collaborators a distinctive mechanism to meet funding agency requirements for student and postdoc training, and outreach and engagement for K-12 students, teachers, families, and the public.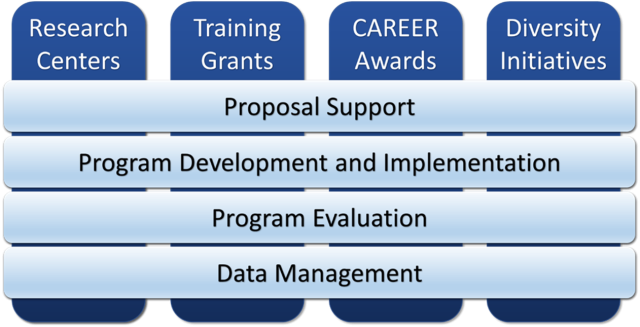 The CSEP Education and Evaluation teams support faculty at all stages of their project's timeline, from idea generation at the proposal stage to implementation and management once awarded.